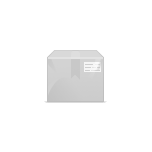 Tasting Set
Unit:
Pcs
Qty:
In Stock
In the set:
1x Yes IPA 5,5% 0,33L bottle
1x Cape Hope 8,3% 0,44L can
1x Triple Berry Punch 7% 0,33L can
1x Tim&Rob 5% 0,44L can
1x Maximon 10,5% 0,33L bottle
1x Hand crafted wooden glass holder
5x Tasting glasses
Now that the pubs are closed and most of us are confined to our houses, we just miss sitting behind the bar, ordering flight after flight and tasting everything that's on tap. Well, we're halfway there now with the tasting set. Now just need to figure out the bar side of the things...
In order to have a perfectly balanced flight, you need a little bit of everything. For that, we've chosen five crowd favourites-you'll get something hoppy, something tart, an easy drinker and an imperial stout to spice things up.
Links to Untappd: Yes IPA/Cape Hope/Triple Berry Punch/Tim&Rob/Maximon
Similar products